Standardized production process
Asian Electric Appliances & Cables Technology Co., Ltd divides every steps into small movements which can be completed by machine. By introducing domestic and foreign high-tech production lines and use of the patented technology, we have greatly improved the pressure resistance of the cable and surface finish. In order to provide lifelong guarantee for every cables, Asia Cable, from selecting raw material to running every single step, carefully checks every aspect of cables.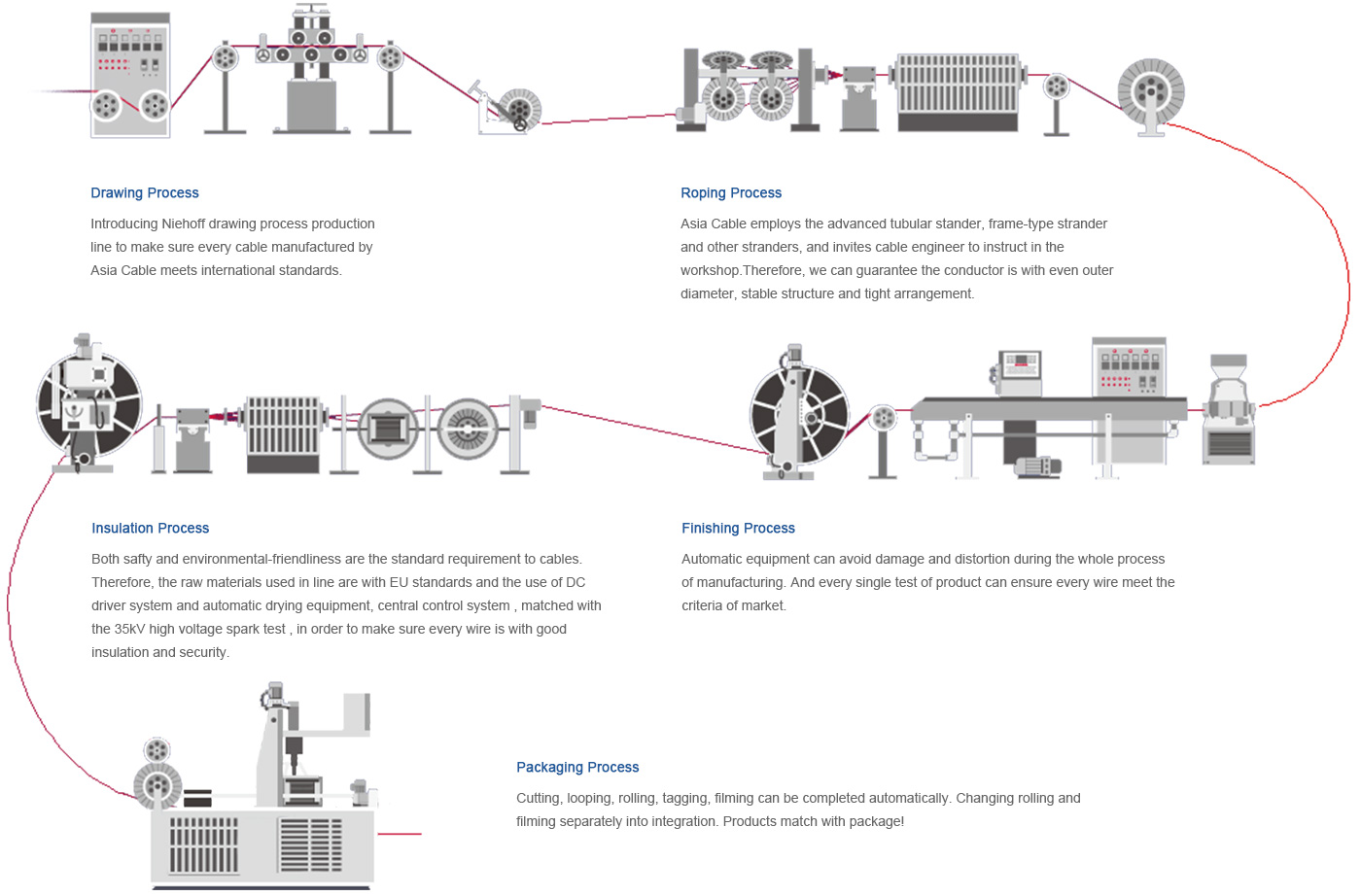 Specialized production process
From the selection of raw materials to manufacturing , Asia Cable has strictly supervised. Engineers are in strict accordance with national standards for each cable scientifical design and supervision. Also, our technicists check every step carefully and repeatedly to make sure cables with great quality when delivered to every customer.